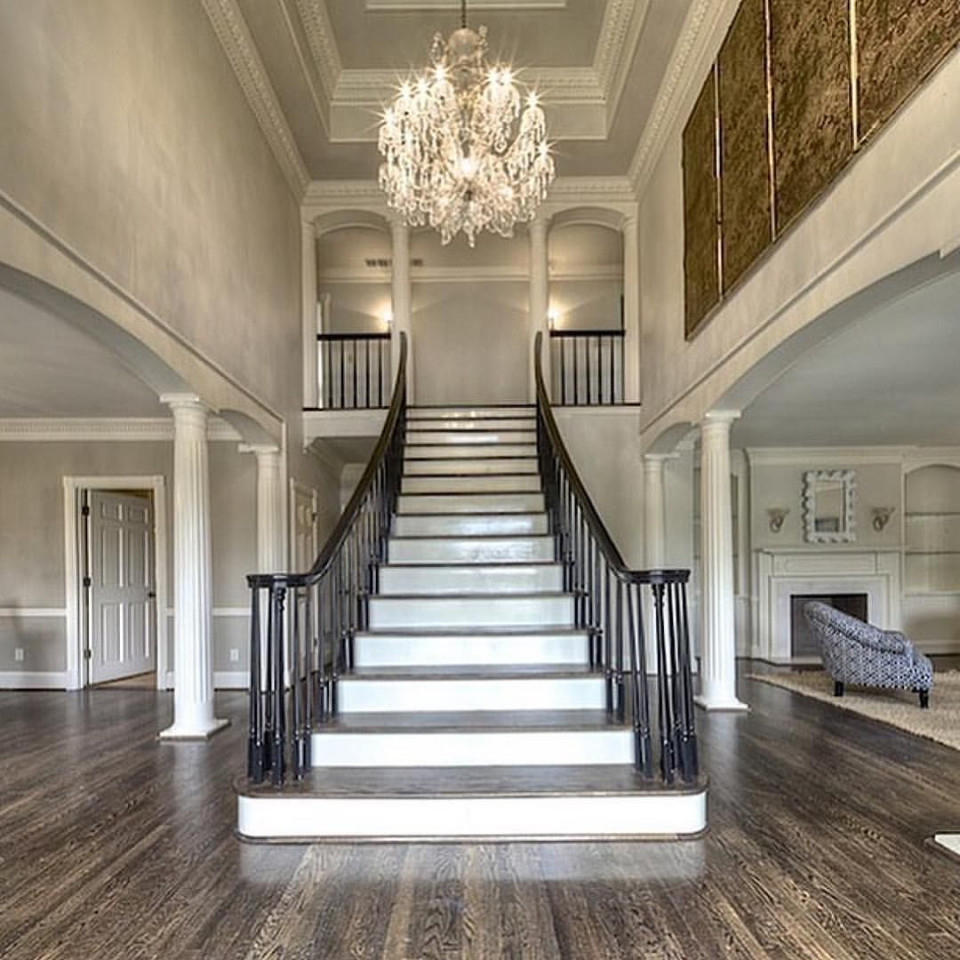 We often talk curb appeal the first thing a prospective home buyer sees. Real Estate professionals say a buyer makes up their mind if they will buy a home in the first 3 minutes of walking through your front door. So how important are the stairs just inside your front door?
The entry sets expectations for what your visitor will experience in the rest of your home.
It is the first and last impression you make to your guests.
Designer kitchens and baths have become the 'foundation' of value in a home. Once that foundation is built. The entry and stair is the next logical step. At times we may decorate all our rooms, and treat our entry as a 'walk through', not giving full decorating attention. Treat it as a room. Decorate it with furnishings as you would any other room. The natural focal point of the entry is the stair. It sets the tone for the room. Increasing the WOW of your entry will not only create a more inviting welcome for your guests, it will enhance the marketability of your home.